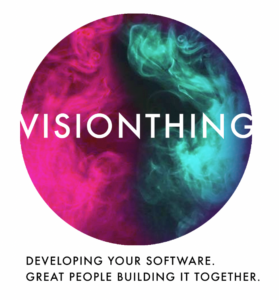 Enterprise Modernization and Cloud
Focus: Java, Spring, AWS
YOU'VE GOT THE VISION. WE HAVE THE PEOPLE TO IMPLEMENT IT. WE ARE YOUR VISION THING.
Companies are modernizing their software to meet the demands of the new era and stay competitive. Rapidly changing requirements, expansions, and evolving user behavior are increasing the challenges. Keeping up with these changes and taking the pole position requires experience and know-how. That's what we offer.
We are a team of specialists with experience in developing complex architectures. We are hands-on and conceptual. We stay ahead of the curve, looking towards the future, and our team puts their heart and soul into projects that help our clients bring their software into the modern age.
We migrate intelligent driving systems to the cloud, defend European airspace, and ensure that millions of users can implement new items in MMORPGs within milliseconds. All of this is not accomplished alone but together with internal teams who graciously involve us in their meticulously developed projects and ideas. We provide the momentum to boldly move forward, using modern technologies while being aware of the risks that such progress can entail. We respect what our amazing clients have created and with this mindset, we help bring their visions to life.
Everything starts with a Vision. WE LOVE TECHNOLOGY.